Summer 2020 IGEN team publications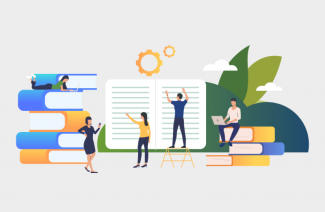 Working on Books [19790] used with permission. Designed by katemangostar / Freepik
See our Resource Library for a complete listing of publications from the IGEN team.
Miller, C. W., Zwickl, B. M., Posselt, J. R., Silvestrini, R. T., & Hodapp, T. (2020). Response to comment on "Typical physics Ph.D. admissions criteria limit access to underrepresented groups but fail to predict doctoral completion." Science Advances, 6(23), eaba4647.
Posselt, J., Hernandez, T. E., Villarreal, C. D., Rodgers, A. J., & Irwin, L. N. (2020). Evaluation and Decision Making in Higher Education: Toward Equitable Repertoires of Faculty Practice. Higher Education: Handbook of Theory and Research: Volume 35, 1-63.
Julie Posselt: System Shocks and Institutional Change. (2020, March) Pullias Center.