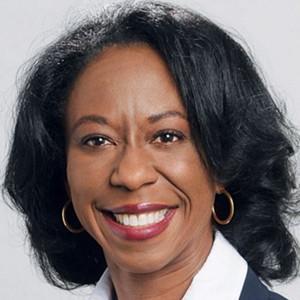 Vice President of Sustainability & Quality at Provivi, Inc.
Dr. Teri Quinn Gray is Vice President of Sustainability & Quality at Provivi, Inc. Just prior, Teri worked as Global R&D Portfolio Manager with DuPont Materials & Mobility after special assignment as Technology Integration Leader for the Materials Company of DowDuPont. Teri has extensive experience in metrology, tech transfer, and people leadership across multiple sectors of the chemical enterprise.
A seasoned professional with more than 20 years of technology experience, Teri has served in various capacities ranging from the Citizen Science Experiment Working Group (2004) with the Heinz Center for Science, Economics and Environment to Special Emphasis Review Panels in chemistry and biophysics (2002-06) with National Institute Health SBIR/STTR programs. Also, she's worked as an adjunct professor of chemistry at Montgomery College in Maryland and mentor-advisor with the Meyerhoff Scholars Program at the University of Maryland-Baltimore County. She currently serves on the American Chemical Society (ACS) Board of Directors for District III, representing DC, MD, DE, NJ, and areas within PA, VA and WV.
Teri, an advocate of mindful pedagogy, served as President of the Delaware State Board of Education for eight years upon appointment by Governor Jack Markell in 2009. Her advocacy continues with service on community boards, including First State Action, Delaware Foundation for Science and Math Education (DFSME), Community Education Building, the Delaware Campaign for Achievement Now (DECAN), and Zip Code Wilmington.  
Dr. Gray holds a BS in chemistry from Jackson State University in Mississippi and a PhD in Analytical Chemistry from the University of Maryland-College Park. Teri was a National Research Council Postdoctoral Fellow at the National Institute of Standards & Technology in Gaithersburg, Maryland with a focus on anthropogenic markers in Gaithersburg, Maryland.