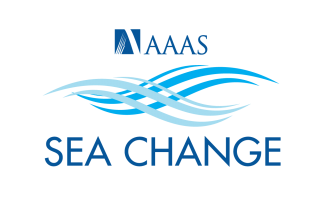 IGEN Engagement
The IGEN Alliance is working with AAAS STEMM Equity Achievement (SEA) Change to identify potential standards that could be used in a "Leed-like" certification process that would help develop improved cultural norms that support inclusive environments in education.
SEA Change
One of the most challenging issues facing higher education today is cultivating diverse campus communities that are truly equitable, accessible, and inclusive. Achieving this goal has proven to be especially difficult in STEMM fields, where bias, marginalization, and exclusion on the basis of gender (including identity and expression), race, ethnicity, disability status, socioeconomic status, sexual orientation, age, familial history of higher education, as well as the intersections between these identities, have prevented the full engagement of all individuals.
How do we untie ourselves from the practices of the past that made inequities possible, indeed, almost inevitable, and are allowing them to persists?
SEA Change is a comprehensive initiative that implements a proven self-assessment process to effect sustainable change with regard to diversity, equity, and inclusion in STEMM at U.S. institutions of higher education.
What is SEA Change?
A Declaration of Values
At this moment in history, it is critically important that institutions declare who they are, what they value, and what they want to become. Adoption of the SEA Change Principles affirms that creating a truly diverse, equitable, and inclusive community is a priority.
A Mechanism for Institutional Transformation: The Three Pillars of SEA Change
SEA Change provides support and recognition for institutions as they align themselves with the SEA Change Principles and progress through the transformation process:
An Institute containing resource materials relevant to diversity, equity, and inclusion (DEI) in STEMM (science, technology, engineering, mathematics, and medicine) and higher education, including a research repository, convenings, courses, and trainings

A supportive Community of similarly committed institutions and allied organizations and individuals in the greater STEMM community

The Bronze, Silver, and Gold Awards that recognize institutions for their commitment to and creation of sustainable systemic change through self-assessment