Resources for Racial Justice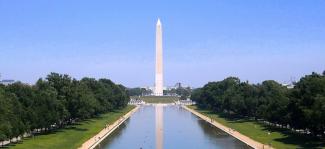 We set aside time every year to honor Dr. Martin Luther King, Jr., his role in organizing Americans against racism, and the continuing struggle for racial justice. We commemorate this day in 2021 as part of a resurgent civil rights movement, on the heels of a white nationalist attack on the government, and the same week as the historic inauguration of Sen. Kamala Harris as the first woman of color to serve as Vice President of the United States.
Not only for MLK Day and this inauguration week, but always, we stand for racial justice and the beautifully diverse democracy that America is becoming. Specifically, we are committed to confronting and dismantling institutionalized racism in education; to building higher education's capacity to equitably select and train scholars; and to carrying out this work ourselves in ways that embody the values of fairness, shared leadership, and beloved community that we want to see in all social institutions.
We may not be able to gather in person due to COVID-19, but we invite you as partners creating equity in graduate education to make clear in your spheres of influence - through your words and your actions - what working for racial justice means to you. And continue growing in your ability to do this work, as we are.
Click here to learn of simple things you can do right now to more deeply understand racism & racial justice, and to honor Dr. King's legacy.