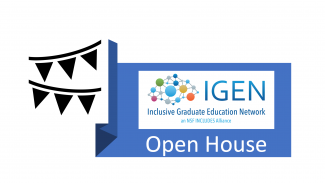 IGEN OPEN House – June 9th, 4PM ET | 1PM PT
The Inclusive Graduate Education Network (IGEN) will host the first IGEN Open House on June 9, 2022 4–5pm ET. During this meeting, attendees will be able to connect with IGEN Partners from across the country.
The IGEN Open House will be an opportunity for interested partner societies to learn about IGEN, potential ways to partner with the project and to ask questions.