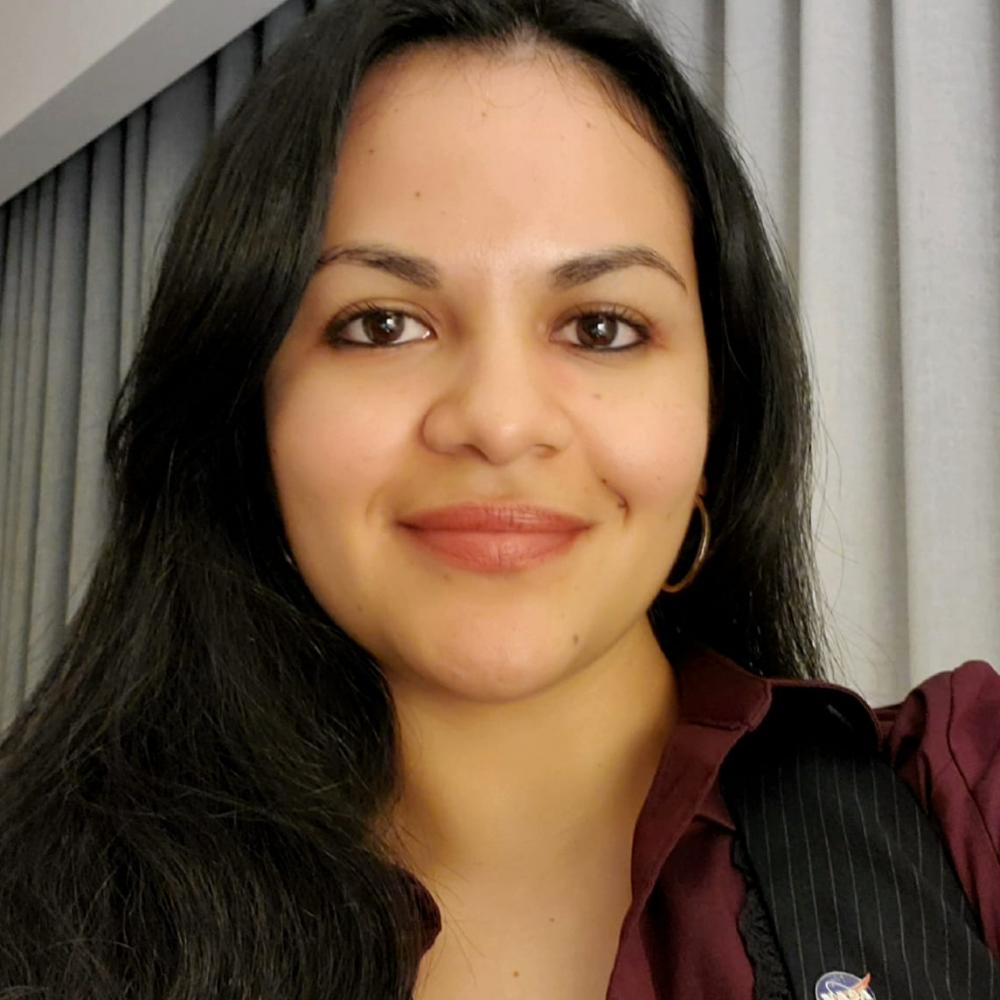 Heising-Simons Foundation & CRESST-II Postdoctoral Fellow
Laura Vega is a first-generation college graduate who obtained her bachelor's degree in physics from The University of Texas at San Antonio in 2013. She is a former student of the Fisk-Vanderbilt Master's-to-PhD Bridge Program, where she earned her master's degree in physics from Fisk University in 2017 and most recently a PhD in astrophysics from Vanderbilt University. Her PhD research focused on a subclass of pulsating supergiant stars that are nearing the end of their life but are affected by the presence of a stellar companion. She completed her graduate studies as a NASA Harriett G. Jenkins Predoctoral Fellow, a program funded by the NASA Office of STEM Engagement's Minority University Research and Education Project.
Laura recently started as a Heising-Simons Foundation Postdoctoral Fellow at NASA's Goddard Space Flight Center (GSFC) and at The University of Maryland-College Park (UMD). Her research focuses on understanding the impact of stellar flares on the habitability of exoplanets, from a variety of red dwarf stars, using a wealth of new and archival data collected from NASA missions such as Swift, TESS, and NICER. Laura also participates in a broad array of activities and opportunities related to professional development, and increasing diversity, equity and inclusion at GSFC, UMD, and in the broader astrophysics community.
Links in Biosketch for:
"Fisk-Vanderbilt Master's-to-PhD Bridge Program" https://www.fisk-vanderbilt-bridge.org/
"Heising-Simons Foundation" https://www.hsfoundation.org/programs/science/women-physics-astronomy/
"NASA Office of STEM Engagement's" https://www.nasa.gov/stem
"Minority University Research and Education Project" https://www.nasa.gov/stem/murep/home/index.html
NASA Goddard Space Flight Center and The University of Maryland at College Park