Upcoming mentor training opportunities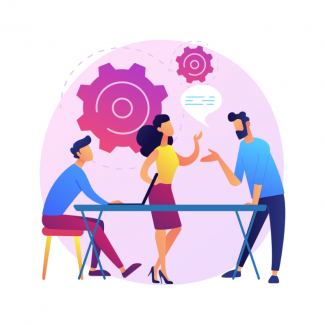 Staff Training [19197071] used with permission. Designed by vectorjuice / Freepik
The Research Mentor Training development project is underway. Tina Henne (ANL) is co-chairing this adaptation project with Melissa McDaniels (CIMER). Research mentor training is an evidence-based, interactive approach designed to help mentors develop skills for engaging in productive, culturally responsive, research mentoring relationships—relationships that optimize the success of both mentors and mentees.
Tina and Melissa will present a concurrent session on day 3 of the 18TH National Postdoctoral Association Annual Conference in San Diego, CA on March 27-29, 2020 entitled Optimizing Systems Supporting Mentoring Relationships for Postdocs Within & Outside the University Environment.
To stay up to date on all CIMER public events, visit their events calendar.