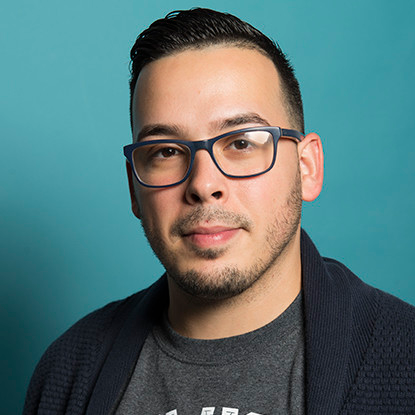 Senior Technical Assistance Specialist at WestEd
David Lopez is a Senior Technical Assistance Specialist with WestEd's Talent Development and Diversity team. In this role, Lopez delivers technical assistance (TA) and expert consultation, develops research-and evidence-based tools and resources, and provides research and policy support to state education agencies, district leaders, and school-based educators, focused on creating culturally responsive and equitable systems through comprehensive equity audits. Lopez is also an expert facilitator and trainer on issues related to racial equity, intersectionality (e.g., race and ability), diversity, disproportionality, and culturally responsive-sustaining education.
Prior to joining WestEd, Lopez was a Senior Equity Associate at New York University's Metropolitan Center for Research on Equity and the Transformation of Schools (Metro Center). In that position, Lopez worked in geographically diverse areas of the state of New York, providing training and technical assistance to educators to implement the statewide framework for Culturally Responsive-Sustaining Education and to create equitable systems. Lopez also served as a Project Associate for New York State Education Department's Technical Assistance Center on Disproportionality. In this role, he provided TA and training to districts aiming to disrupt the disparate outcomes for students of color with disabilities.
Lopez is a co-author of the forthcoming book tentatively titled When the Rubber Meets the Road: Training and Technical Assistance to Address Disproportionality Head On, and has presented at national conferences aiming to address disproportionality.