Second Stories Therapeutic Interventions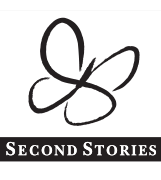 We always imagine what it's going to look like, having a family, and the excitement of watching your children change so much. Kissing away their pain, seeing them off to school for their very first day and hoping that they do ok. Feeling lucky because you get to watch them grow and be apart of their world any way you can.
But what happens when this story doesn't look anything like what you imagined? What happens when you're up at night terrified because your child is struggling. You can see their anger, feel their sadness and anxiety, and you're terrified because you feel so HELPLESS. You can feel them pulling away from you, and you don't know how to reach them.
IMAGINE seeing them happy again and your relationship flourishing. At Second Stories Therapeutic Interventions, we help you and your teen feel hope again. We help your teen deal with their stress and emotions more effectively, to communicate their needs and improve your relationship with one another. With guidance from us, we help you and your teen discover your true potential to create your second story.