American Geophysical Union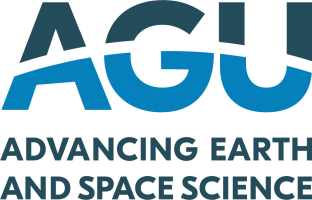 The American Geophysical Union (AGU), a founding partner of IGEN, supports 130,000 enthusiasts to experts worldwide in Earth and space sciences. Its Graduate Bridge Program teamed with 30+ educational partners are working towards increasing minority representation in geological sciences.
AGU was established in 1919 by the National Research Council and operated as an unincorporated affiliate of the National Academy of Sciences for more than 50 years. We were independently incorporated in 1972.
Through broad and inclusive partnerships, the American Geophysical Union (AGU) aims to advance discovery and solution science that accelerate knowledge and create solutions that are ethical, unbiased and respectful of communities and their values. Our programs include serving as a scholarly publisher, convening virtual and in-person events and providing career support. We live our values in everything we do, such as our net zero energy renovated building in Washington, D.C. and our Ethics and Equity Center, which fosters a diverse and inclusive geoscience community to ensure responsible conduct.